Fall in Love with Pole Fitness
New to Pole?
Enroll in the 3 week beginner Chrome 101 course to fall in love with pole. Learn your first routine with spins, floor work, and even a pole sit.
New courses coming soon
Fill out this form to add your name to the waitlist
Don't want to wait? Contact us at 317-581-1563 to book private lessons to start now.
Discover Your New Favorite Workout
Chrome Fitness is Central Indiana's premier women's studio for pole dance, dance classes, and bachelorette parties.
We offer progressive pole dance classes teaching you the proper technique and foundations to become a skilled dancer. We also supplement our pole dance classes with additional classes focusing on strength training, cardiovascular endurance, dance skills, and flexibility.

Learn the art of pole dance. Master the skill, grace, sensuality & power that accompanies this incredible art and fitness form.

These classes are great for improving your cardio, strength & coordination and are a great addition to our pole classes.

Get ready to feel the burn! These classes combines strength and cardio to help you reach your fitness goals more efficiently.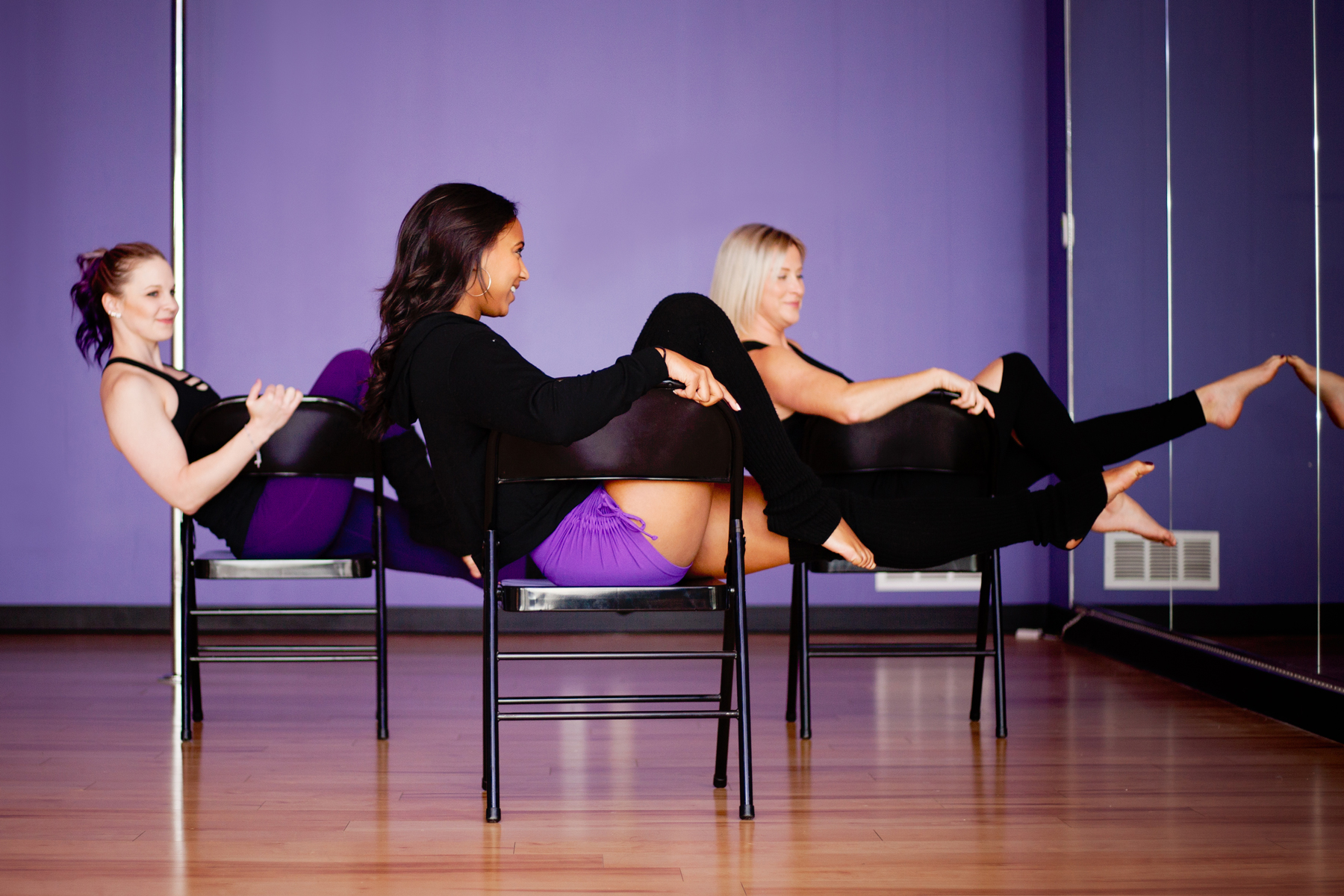 Host Your Next Party Here
Bachelorette, Birthday, and Ladies' Night Out Parties
Host your group at Chrome Fitness to celebrate any occasion with a fun and sexy dance. Choose to learn a pole dance, chair dance, or twerk routine to your favorite song or let us pick one. We can host groups of up to 16. Available on Fridays and Saturdays, but by appointment only. Call us at 317-581-1563 to book your party today!

"My self confidence has increased, and I feel like I really live in and am getting to know my body. I've also gotten stronger, which is totally empowering! Not to mention, I have fun every time I go…"
– Erin B.

"Chrome Fitness is truly my home away from home! The atmosphere is incredibly welcoming and I feel like I'm with sisters when I go to work out. Although the classes are challenging, I always leave with a smile because I enjoy the people I work out with…"
– Brittany M.

"Pole dancing not only is FUN, but it builds EVERY muscle in your body! I was a gymnast for many years, but I can honestly say, at 50 years old, I am a lot stronger than I have ever been."
– Susie K.