Perfect for Bachelorette Parties, Birthdays or Girls' Night Out
Host your bachelorette party or ladies' night out event at Chrome to celebrate your special occasion!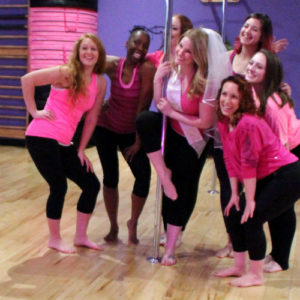 Pole Dancing is great for birthday parties, bachelorette parties, or just getting together with a group of friends!
1-hour party for up to 8 people for $250. Each person + instructor will have their own pole.
Choose from pole, chair dance, hip hop or a combination.
Fridays & Saturdays available.
Chrome Fitness specializes in making your night amazing!
Bring your group of ladies to our Carmel, Indiana studio for the most memorable party ever! Our 1,800 square foot studio has 9 – 45mm spinning/static poles, 5 suspension trainers, and a 10 foot high mirror that runs the length of the main wall.
Don't forget to bring your cameras so you can capture the memories!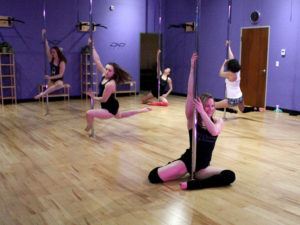 Call us to reserve your date, and let us help you customize your event!
Parties are typically reserved by the number of people attending. The following option is available:
1 hour party –  up to 8 guests $250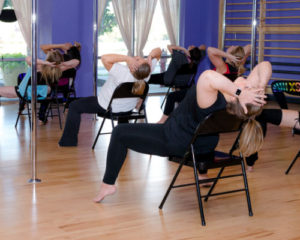 Party Policies
A $100 nonrefundable deposit is required to officially reserve and book your date and time.
Remainder of payment due at start of party.
Parties may be rescheduled if requested 72 hours before expected date.
Parties will end at the scheduled time, regardless of when the group arrives. Please make sure your group is at least 5-10 minutes early to ensure your full allotted time. We will not stay past the scheduled end time because of a late arrival.
Alcoholic beverages are not allowed during the party. Instructor reserves the right to refuse instruction if anyone appears to be under the influence of drugs or alcohol, for the participant's own safety.