Our Dance Studio
We have two studio rooms totaling almost 3,000 sq. ft. Our big room has 9 poles plus all of our fitness equipment like weights, a squat rack, and multiple TRX's. This room is for pole, dance, and fitness classes. Our second room has 8 poles. Each room has full length 10 ft mirrors to help you achieve your best lines and dance moves.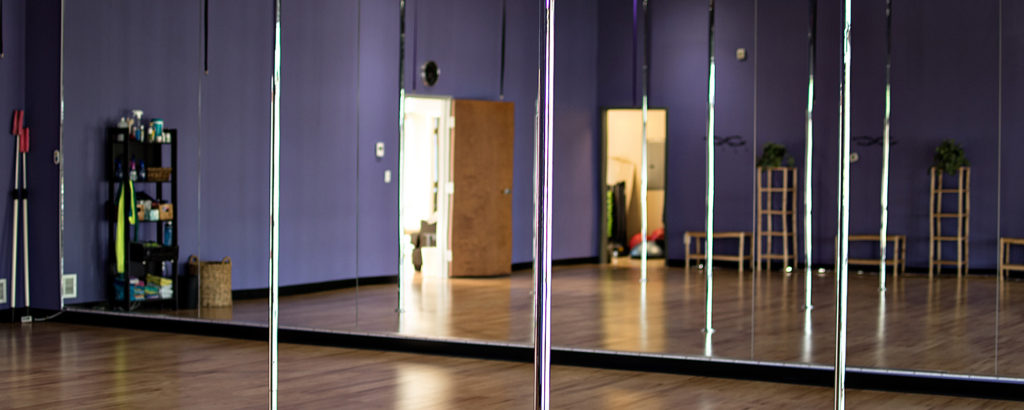 All participants must sign a waiver before first class.

Clients must be 18 years or older.

Students arriving more than 5 minutes late to class may not be allowed to participate.
Class cancellations require 6 hours notice for classes after 2pm or 18 hours notice for classes before 2pm.
Each student receives 1 waived late cancel per calendar month. Late cancels after the first are charged a $10 fee and the class pass is deducted from your account.
No street shoes in the studio. Please bring a clean pair of shoes to change into once you are at the studio. We strive to keep the floors clean, so please help us by not tracking outside dirt or slush into the studio.
You can record yourself in class. Before recording, please obtain consent from any other student in your camera view or position your phone in such a way that no one else is seen in your recording.