Workshops & Events at Chrome
We offer monthly workshops such as Women's Self Defense, Chair Dance & Twerk. Join us for fresh and fun classes every month!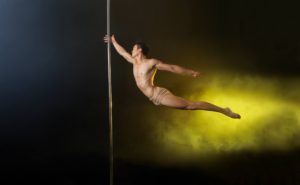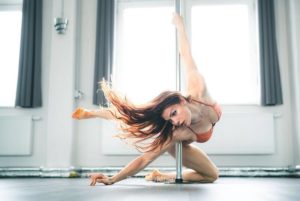 Workshops with Kenneth Kao & Marlo Fisken – Tuesday, September 18th. Each workshop is 90 min for $60.
4:30-6pm Easy Can Look Hard w/ Kenneth Kao
Here's the thing about Acrobatic Pole. It uses momentum and commitment to make things happen. It's fancy, and often scary, but the truth is that with the right progressions, many moves become easy and safer than you'd think. Contained within this workshop are the flashy moves made simple. These are the crowd pleasers, the dramatic poses, the wow factors. And the best part? This is the actually the stuff that gives you the time to breathe. This is an intermediate level and up workshop.
6:15-7:45pm Work the Floor w/ Marlo Fisken
Learn fresh sequences of sexy, slidey, and acrobatic floorwork that use the pole. Open to all levels.
8-9:30pm Signature Moves w/ Marlo Fisken
Learn Marlo's most requested spin and static creations. Appropriate for intermediate-advanced dancers.
Call 317-581-1563 to register for these workshops.