Krista loves music and dance, and can't sit still for very long.
She teaches pole and hoop dance, the only workouts she has ever stuck with long-term. She feels it takes her a long time to understand and achieve moves, so she is patient and encouraging with her students…never give up! She's grateful for the opportunity to share her love of these arts in this gorgeous space.
She has been learning pole and hoop for about five years now, and holds a Pole Instructor Certification from Discoveries Dance.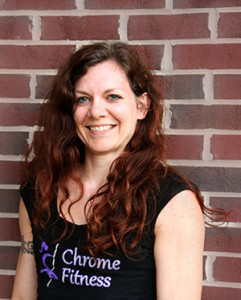 Please follow and like us: