Jamie started taking dance lessons at the age of four and she's been dancing and choreographing ever since.
Growing up, her biggest dance influences were Michael and Janet Jackson. She was asked to join a dance company, the Cole Academy of Dance in Muncie, IN as young child. Throughout her dance company years, she studied various forms of dance including tap, jazz, ballet, and hip hop. She has competed and placed in multiple National Dance Competitions.
As a student at Indiana University, Jamie studied modern, jazz and African dance styles. She has always felt a draw to hip-hop dancing and has found her passion in teaching it in Back It Up! – a hip hop dance class she created in the summer of 2012.
Jamie has called Chrome Fitness her second home since it's opening in 2014. Since then, she has also found a new passion for pole and all things fitness including the camaraderie and support from all of the Chromies. Jamie teaches some pole classes and has even started pursuing becoming a Certified Personal Trainer. Chrome has made such a huge, positive impact on her life and because of that, she is excited to teach and encourage others to reach their dance and fitness goals.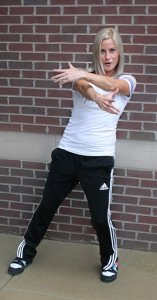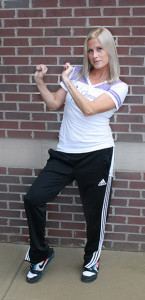 Please follow and like us: